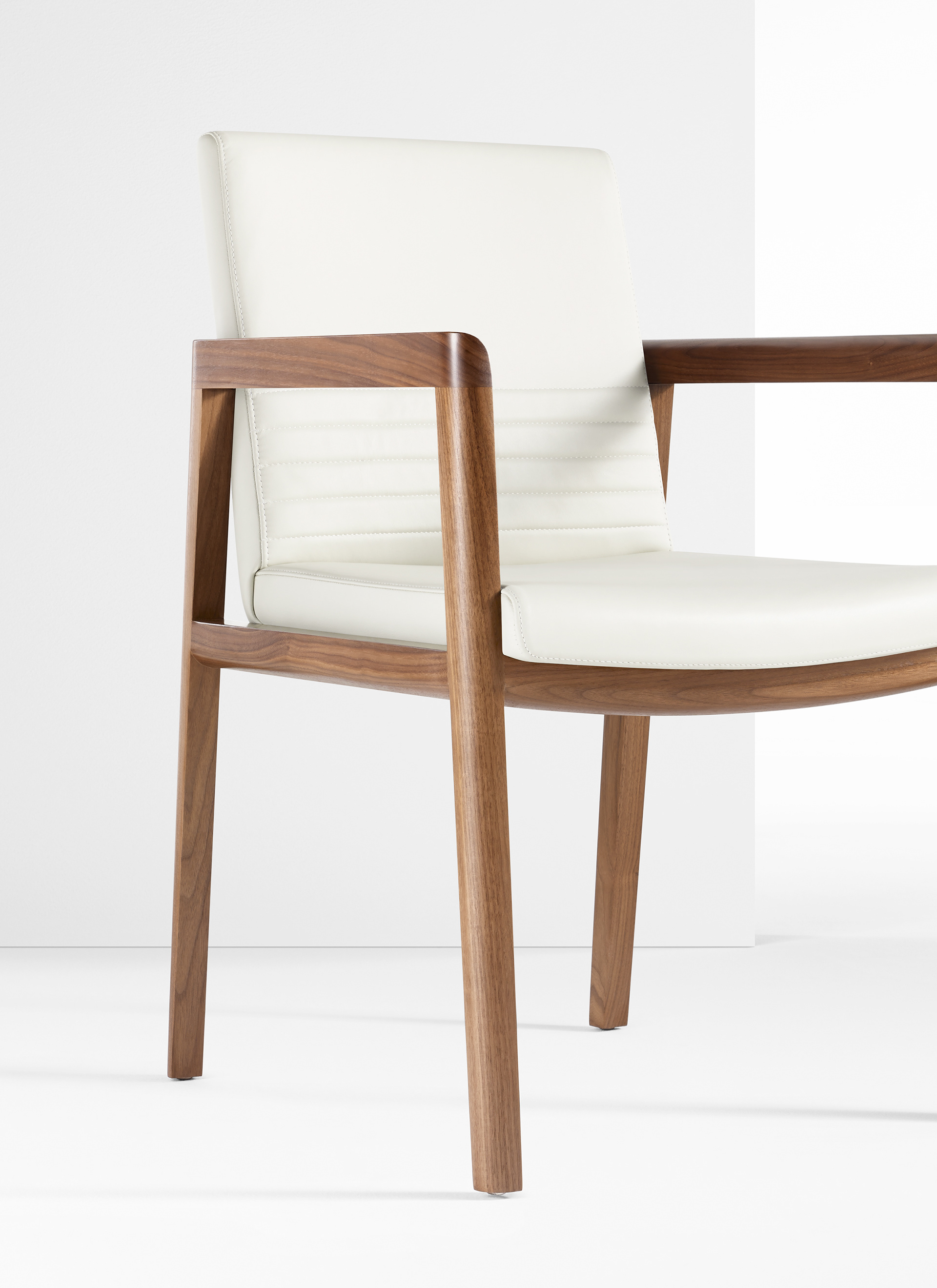 Inspired by motion and warmth, Gunlocke's Lily guest chair creates elegant seating that easily adapts to any private office environment, while making its own unique statement within the space. While Lily's design offers an essence of the modern American craft and handmade movement, it seamlessly melds into any design scheme and environment. Lily received a "Metropolis Likes" award on the opening day of NeoCon, North America's largest design exposition and conference for commercial interiors.
 In crafting Lily, designer Alyssa Coletti of Nonfiction Creative, LLC, deftly calls out the chair's seat and frame as distinct structural elements, yet effortlessly marries them through skillful use of a flowing edge that creates a continuous path throughout the wood frame, as well as the upholstery details. This edge acts as a conduit for seamless transitions between crisp edges and the waterfall surfaces found on the frame and upholstery.
"With Lily, you have a base that's a separate unit from the seat and back," Coletti explains. "It's constructed on the idea that the framework cradles the seat. To marry the upholstery and frame details, I created a design language that consists of intersecting of edge radii. This interaction of surfaces creates the fluid line that flows continuously throughout both the frame and upholstery. The culmination of these details exposes the character of the wood, elegantly and comfortably defining the timeless design.
Lily guest seating is available with an ash, maple or walnut frame and upholstered seat and seat back with an optional channel-stitch upgrade.
gunlocke.com