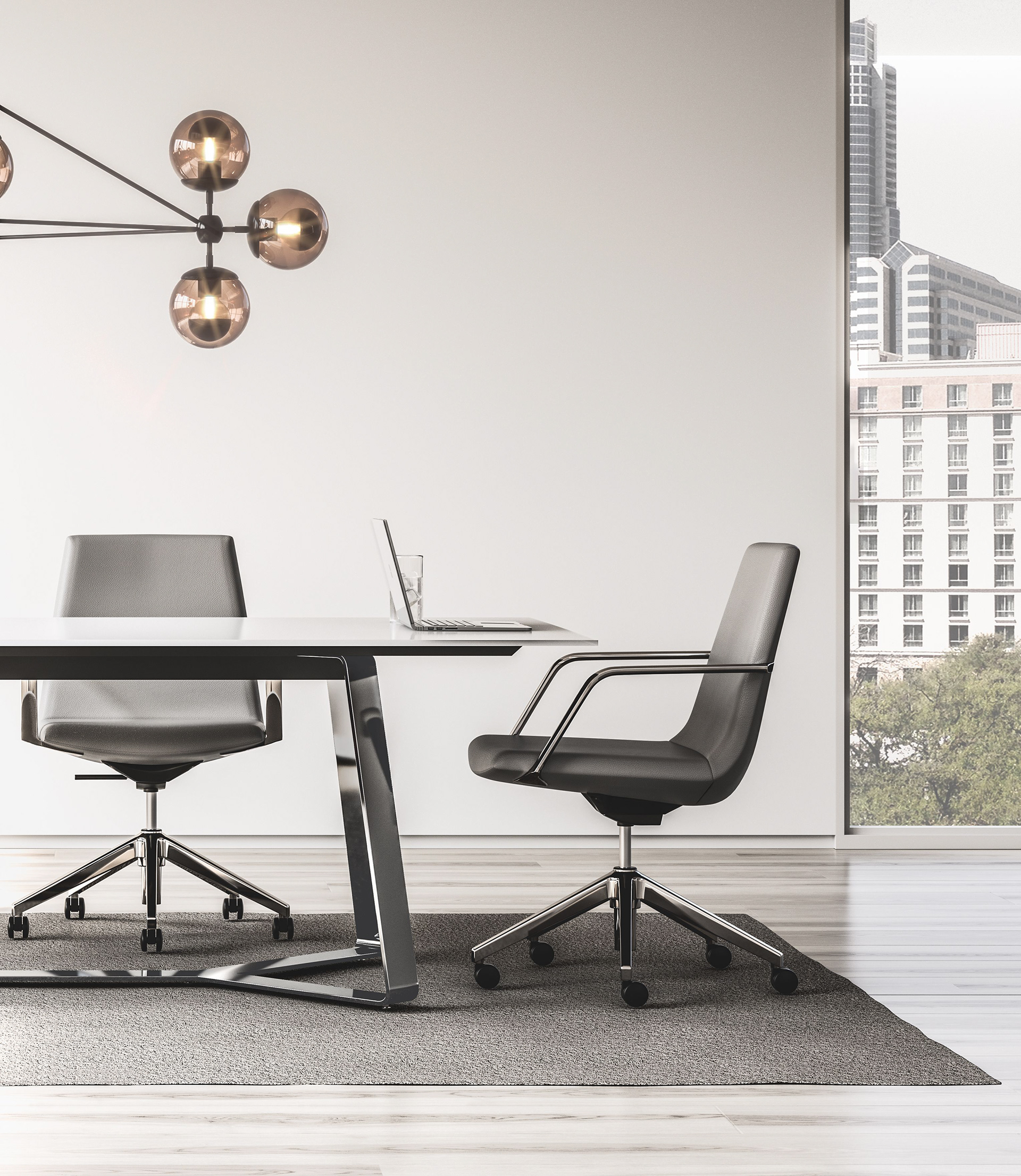 As Gunlocke evolves as a brand, it continues to move out of its comfort zone to create products that combine its heritage of craftsmanship with a modern aesthetic.  The Genesee executive and guest chairs reflect this new balance between modern design sensibility and the company's heritage. 
Genesee is the fifth seating design Coletti has created for Gunlocke since 2014.
Coletti's original sketch featured a chair with a thin profile and an exaggerated seat. The designer kept this silhouette as she refined Genesee's design, leaving the molded seat deeper than normal so that Gunlocke could add cushioning to support the user. 
Genesee executive and guest chairs are available in high- and mid-back options. The chairs have a five-star swivel base with a tilt back and a low profile mechanism. The three available arm options are: armless, polished metal and wrapped upholstery.
High back with wrapped arms
Mid back with stationary base
Mid back with stationary base and wrapped arms