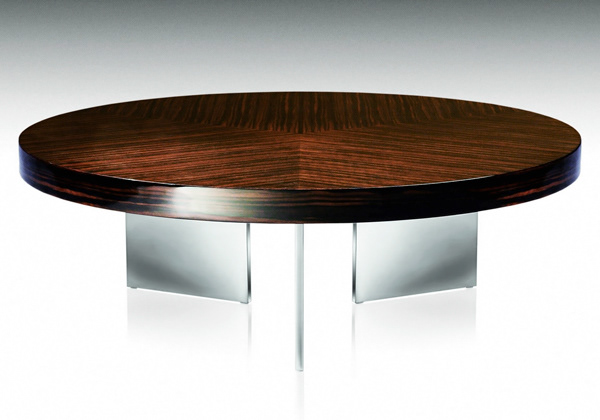 Available exclusively through Brueton.

The Tycho table is a bold design of sheer simplicity made possible by Brueton's craftsmanship and the combination of high grade stainless steel and exotic veneer. The proportions and contrasti
ng material thicknesses create a bold visual statement. Tycho is beautiful and robust on its own, yet it does not overpower its surroundings. 

Tycho is an addition to the Brueton line of products made in America, sold worldwide.


Height: 16"
Diameter: 44"